BOMBARDIER

GLOBAL EXPRESS XRS
---
The Bombardier line of ultra-long-range private jets outclasses every business jet option on the market today. Exceptional cabin design coupled with amenities designed for passenger comfort and entertainment place the Global Express XRS and Express Classic in rarified air, and in destinations as far and as exotic as the imagination.
---
Bombardier's flexible wing design allows Global-series aircraft to gently cross areas of turbulent air, giving passengers the smoothest ride of any business jet.
Just because you're flying doesn't mean you have to make sacrifices. On ACI Jet's Global aircraft, you'll enjoy all the options and service you would expect from a five-star restaurant, right in the cabin.
---
CABIN SERVICE FROM CULINARY EXPERTS
Your inflight service attendant works with our team of schedulers to create a truly one-of-a-kind experience for you and your guests, including bespoke dining options.
---
GLOBAL BROADBAND INTERNET SERVICE
Your business and entertainment doesn't have to stop at international waters. Through Honeywell's JetWave™ satellite-based broadband service, enjoy internet speeds fast enough to video conference, stream HD video and more.
---
BERTHING SEATS AND FULL BEDS
FOR EXTENDED JOURNEYS
Forget the reclining seat routine. ACI Jet's Global aircraft are capable of being configured with full, lay-flat beds featuring the softest linens, eye masks and plush pillows. Go ahead and make the most of the quietest cabin in class.
The aircraft is aptly-named: Global. Bombardier's ultra-long-range Global Express XRS and Express Classic are engineered to push the envelope of global travel, flying further and faster than any aircraft prior. If any destination on Planet Earth is your goal, the Global should be your strategy.
---
Los Angeles to Rome? Nessun problema! New York to Tokyo? Mondainai! The Global Express XRS shrinks the world while expanding your horizons, with a range of 7,000 statute miles.
With a typical cruise speed of 470kts/540mph, it's a lot like a luxury sedan with a supercar core. The Global Express XRS gets you where you need to be, perhaps a little earlier than expected.
---
ACCESS TO REMOTE DESTINATIONS
Fast and far doesn't matter if you can't access the closest airport to your destination. The Global Express XRS boasts impressive short-field performance, meaning get in, get out, and get on your way without hours of driving.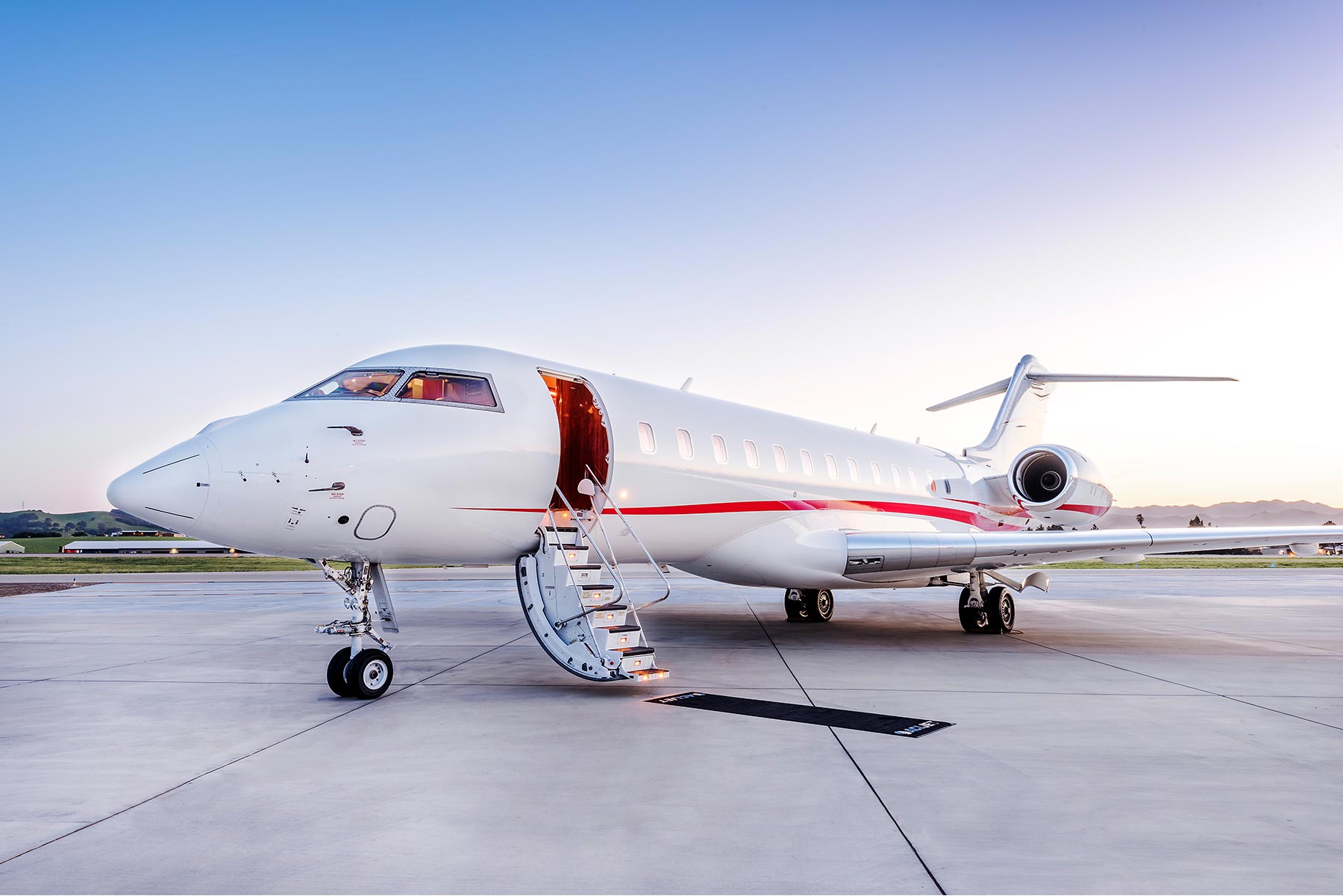 With full-time sleeping accommodations, a plush interior and all of the comforts of home, you may not want to deplane when you get where you're going.
N624BR is referred to as "Lady Montecito" because she's got the power, presence, and personality of a Little Mountain.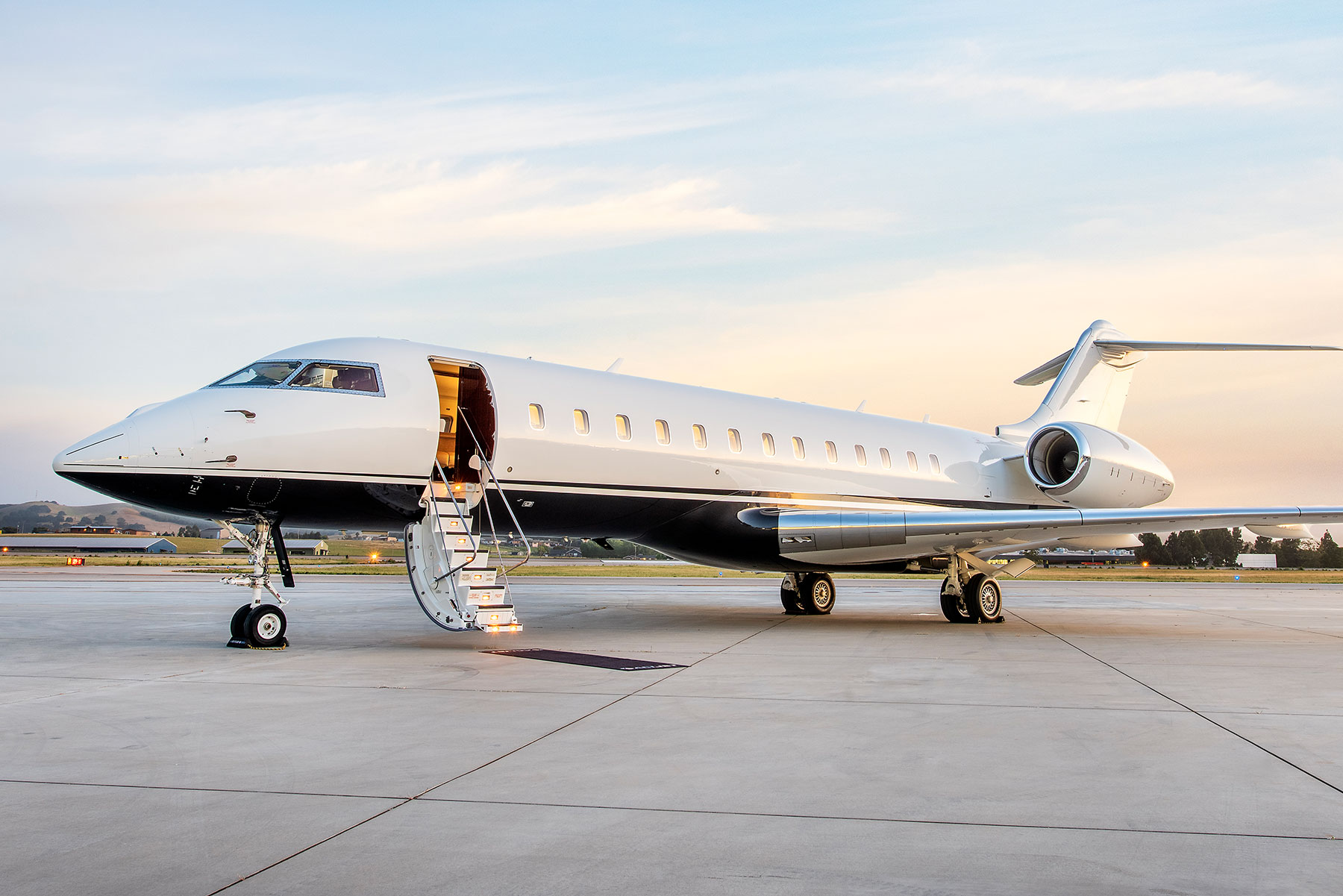 Perfect for large groups, this nineteen passenger business jet means your entire team can join you (a fact for which they will thank you).
With a bright, spacious interior and all the amenities you require, this satellite-based internet equipped aircraft is just the machine you need for your journeys.
With a newly refurbished exterior and interior, this beautiful aircraft is ideal for relaxing and enjoying the view (inside and out).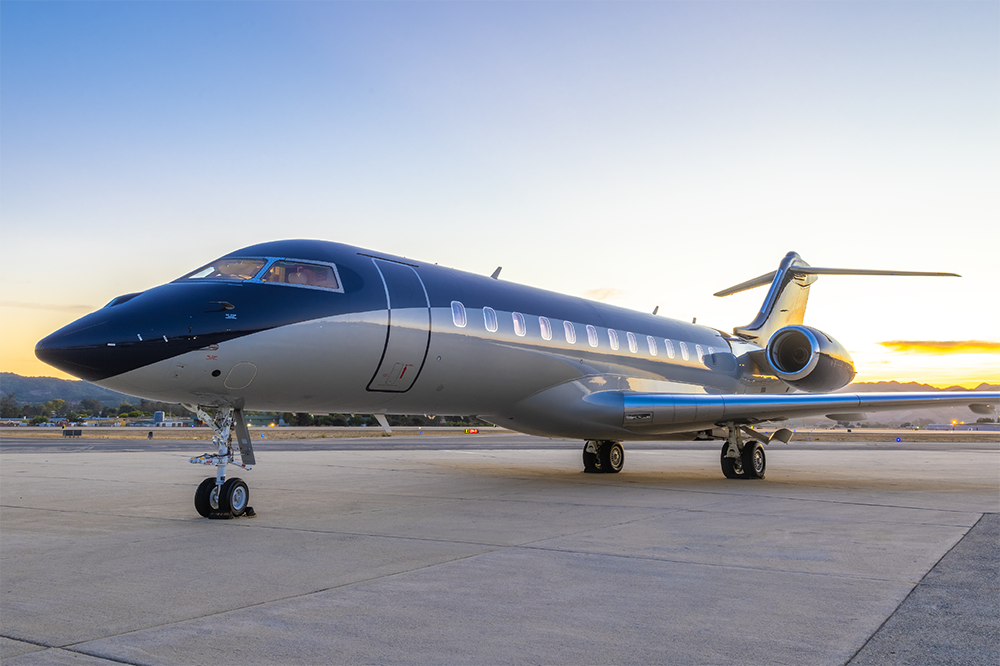 Featuring a gorgeous, intricately designed cabin interior, this unique business jet effortlessly blends comfort and style.